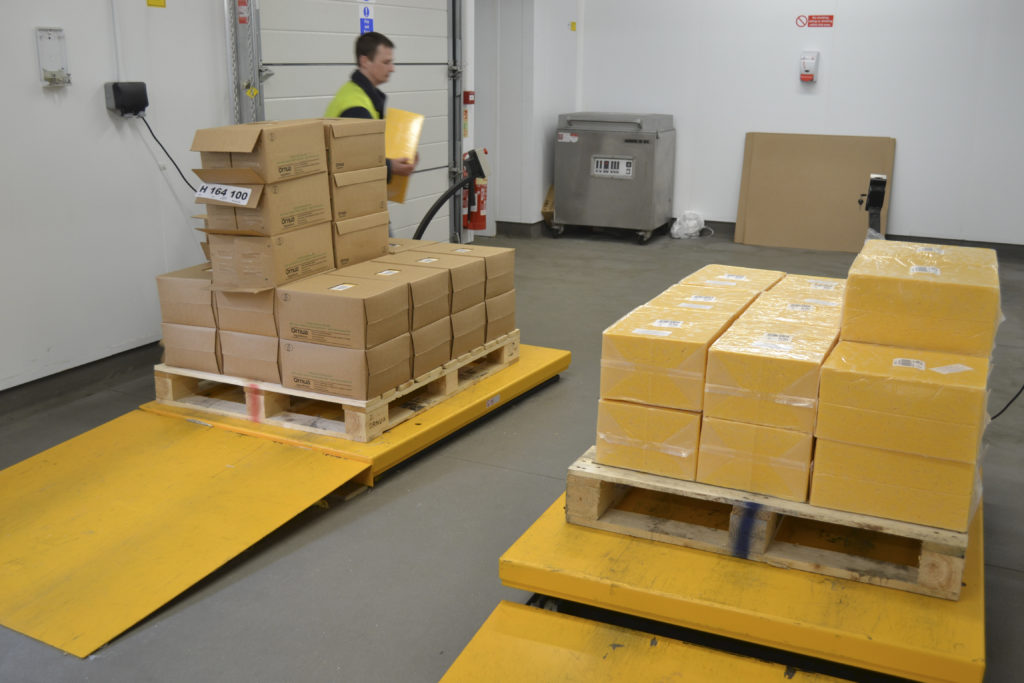 Our contract packing services offer cost-effective, innovative and timely
solutions to your contract packing needs.

If your business is manufacturing in bulk, Edwards transport can provide bespoke contract packing services to British and European manufacturers in the food industry. We have adaptable facilities at our site in Shropshire, where we can assure an excellent contract packing solution for your business.
Our Contract Packing services
At Edwards Transport, we operate 24/7, so we can ensure that your load will get where it needs to be, when it needs to be there. Based in Shropshire we are conveniently situated to the road network, making us ideally placed to suit your needs, wherever you are in the country.
We understand that the success in road haulage lies in the maintenance of its fleet, it is only through continual investment that we can provide the service in which makes us so reliable. We also understand that no two jobs are the same. Using our expertise, experience and industry contacts we ensure our methods are cost effective and bespoke to each customer.
All vehicles and trailers are inspected by our own technicians every 6 weeks in addition to the manufacturers scheduled servicing. Ongoing training ensures that our engineering team are always up to speed with the needs of an evolving fleet.
We have a range of Contract packing services available for your business, including:
Label Design & Printing
Brand Labels: Our expert team crafts visually outstanding labels utilising high-quality printing facilities, guaranteeing that your products stand out on the shelves.
Outer Case Box Labels: Our contract packing services include expertly designed outer case box labels. These not only enhance product visibility but also provide essential information for handling and identification during transit and storage
Export Product Labels: We will create labels that comply with international regulations and standards enhancing the global marketability of your products
Packing
Year round, Seasonal, peak production & promotional packing: We're here to cater to your needs, whether its year-round production, seasonal surges, peak demand periods or promotional events. We adapt our packing solutions to match your varying requirements.
Mixed Twin Packs: Produce more variety and customer choice by utilising our service to repack single items into mixed twin packs.
Rework
Pallet re-working: Whether its repacking products, rearranging pallet configurations or ensuring compliance with specific shipment guidelines, we will expertly handle your inventory to enhance your supply chain productivity
Inspection of rework products: Quality is our priority. We conduct thorough inspections of rework products to maintain the highest standards.
The Benefits of Contract Packing
Rather than invest in machinery, staff and training to pack the products yourself, you can outsource this work to a contract packer. As a result, packaging and transporting your products in bulk can in turn reduce overall manufacturing and logistics costs.
Edwards Transport always looks for ways to minimize the wastes used by our products. By picking out the most effective approach to transport we can deliver items so the expenses aren't passed on to the customer.
As a result, packaging and transporting your products in bulk can in turn reduce overall manufacturing and logistics costs, as well as having a positive effect on the environment.
For more information about our packing services please contact us.